The GISIG Committee is a team of practising ELT professionals, located in over five different countries. The work we do is supported by a small advisory committee, comprised of past GISIG committee members and co-ordinators. All of us are unpaid volunteers, who are committed to raising the profile of global issues within English language teaching. We actively encourage and invite all our members to get involved in the activities of the SIG. If you have feedback, ideas for future projects or collaborations, or would like to join the committee, please get in touch!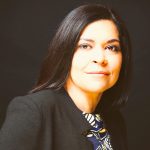 Varinder Unlu (UK) – Joint Coordinator
Varinder Unlu has worked in ELT for 27 years in all contexts from private language schools to FE and HE, teaching students of all ages. She has been a DOS/Academic Manager/Principal since 2002. She is also a teacher trainer for both Cambridge CELTA and Trinity TESOL, a materials writer, conference speaker, and the co-founder and first coordinator of IATEFL's Inclusive Practices and SENs SIG. She is now the coordinator of GISIG. | Email
---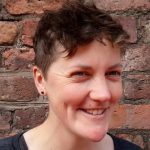 Rose Aylett (UK) – Joint Coordinator
Rose is a freelance teacher, trainer and CELTA tutor, based in Liverpool, UK. She has an academic background in theology, philosophy and Islamic studies, and over 15 years teaching and training experience in Europe, the Middle East North Africa. She runs CELTAs for centres in the UK, Italy and Bahrain and is a NILE consultant trainer, with a focus on developing English teachers' critical literacy. Rose is a frequent international conference speaker, editor of GISIG's brand new e-zine, FUTURITY, and produces and hosts The Global Issues Podcast. | Email
---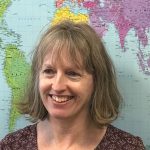 Linda Ruas (UK) – Publications
Linda Ruas now teaches ESOL and CELTA at a London FE College, manages the New Internationalist Easier English wiki, and also works with English teachers in Guinea Bissau and other West African countries via WhatsApp. Linda's main interests are human rights, equality, justice and social issues in Africa. | Email
---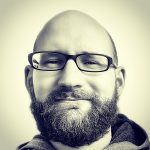 László Hajba (Hungary) – Online
László Hajba is a freelance ELT teacher and materials writer based in Budapest. He is also the national coordinator of the PeaceCamp project, bringing together Jewish, Palestinian, Hungarian and Austrian teenagers and refugees every year to discuss issues of peaceful coexistence. His interests include gamification, critical pedagogy, peace education and LGBTQ+ issues. | Email
---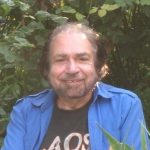 Bill Templer (Bulgaria) – Publications
Bill Templer is a Chicago-born educator with research interests in ELF, American literature, critical pedagogy, social and ecological justice, Jewish and post-socialist studies. He has taught at universities in the U.S., Ireland, Germany, Iran, Israel, Bulgaria, Nepal, Thailand, Laos and Malaysia. Bill is on the Board of JCEPS and active within BETA. He is a widely published translator from German. | Email
---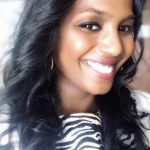 Hind Elyas (Saudi Arabia) – Publications/Events
Hind Elyas is British, originally from Sudan and currently lives and works in Saudi Arabia as an English Instructor at the Niagara College in Makkah. She is the Acting Vice President of TESOL Sudan, the Executive Secretary at Africa TESOL and the Professional Development Coordinator at KSAALT (Kingdom of Saudi Arabia Association for Language Teachers). Growing up in the UK and Saudi Arabia helped her develop an interest in learning about different cultures, social diversity and change, the reason why she joined the the Global Issues SIG. | Email
---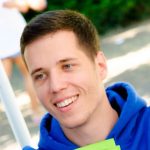 Gergő Fekete (Hungary) – Online
Gergő Fekete is based in Budapest where he works as a teacher of English and German at the primary, secondary, and tertiary levels. Using his CELTA, he is also active in international summer camps teaching English to multicultural groups. His study and work experience abroad sparked his interest in global issues, diversity, and creativity in language teaching, which guided him to IATEFL's Global Issues SIG in 2016. | Email
---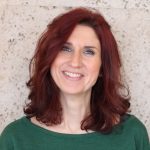 Margarita Kosior (Greece) – Publications/Events
Margarita is an educator, teacher trainer, conference presenter, materials writer, but also a storyteller and a children's author. She has written "Toby to the rescue", a picture book in the Tales of strays series, and started a campaign with the same name aiming to raise awareness of the issue of stray animals. In her free time, Margarita takes pictures and dances. | Email
Advisory committee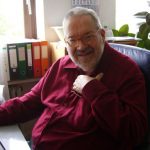 Wolfgang Ridder (Germany)
Wolfgang Ridder was, until his retirement, the Director of Studies in the Foreign Languages Department of the Volkshochschule Bielefeld, Germany. He has been a member of IATEFL for 30 years and in this time served in various roles within it, including acting as Coordinator of two different special interest groups (ESP and GISIG). He trained as a teacher in the Russian, Polish and English languages. From 2011-2019 he was the Vice-Chairperson of English Language Teachers Association – Ostwestfalen-Lippe (ELTA-OWL) in Germany.
---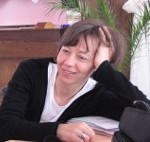 Margit Szesztay (Hungary)
Margit Szesztay is an EFL teacher and teacher trainer working at ELTE University in Budapest. She is past president of IATEFL and she was a GISIG coordinator for many years. She has been involved in many teacher training workshops and seminars both in Hungary and abroad. Her main areas of interest include community building, the teacher as educator, group dynamics, creativity in language teaching, and language development for non-native speaker teachers.
---

Dennis Newson (Germany)
Dennis Newson began teaching EFL in Ghana in 1961, and subsequently taught in Sierre Leone, London, Qatar (Arabian Gulf), Norway and finally in the University of Osnabrueck, North Germany. He has taught in secondary & middle schools, a teacher training college, a technical and an arts university. Since official retirement he worked for short periods as a trainer/adviser in Kosovo and Sarajevo.