---
GISIG provides a forum among ELT practitioners to stimulate awareness and understanding of global issues to exchange ideas on integrating peace education, human rights education, development education, and environmental education into English language teaching. It is for teachers who see themselves as educators in addition to teaching the language and who are keen to bring real-world issues into the classroom, instil a sense of social responsibility and develop critical thinking skills.
GISIG Activities
We organise a regular Pre-Conference Event at the main IATEFL Conference and are on hand to talk to people about our role in IATEFL. We also join with other special interest groups within IATEFL and local organisations to organise local and online events. Please see our events page for further details.
GISIG attempts to reach out to its members through this website, its Facebook page and Yahoo! groups. Even though it is one of the smallest of IATEFL SIGs, it is committed to sensitise its members to global issues, engage in dialogue with them and help them in their professional development.
If you are a new member, click
here
!
Find out more about the individual members of the SIG Committee below!
GISIG Committee
Chris Sowton – Joint Coordinator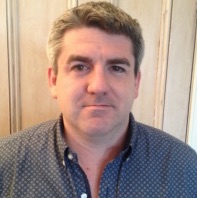 Chris's experience in ELT / Global Issues began back in 1996, when he went to Nepal as a volunteer teacher. He set up a small NGO, Global Action Nepal (www.globalactionnepal.org). In addition to teaching EFL and ESOL at various times, he worked for several years teaching EAP at King's College London and Cambridge University and has authored several ELT books. In the last couple of years he has gone freelance, working on projects with organisations such as the British Council (Turkey and India), The Tropical Health and Education Trust (Somaliland) and the Times Educational Supplement.
I am passionate about education and the role it can play in mobilising social change. I think the English language has a special responsibility in this regard, so long as it is harnessed properly and correctly for social good, as a tool for emancipation and opportunity. The way it is being used in some countries and by some organisations is not fulfilling this goal. Working with these goals is something I have strived to do all my working life, and something which I would like to do even more in the future. GISIG is, I think, a fantastic vehicle for this, to draw on the skills and knowledge of many skilled practitioners in the field, and something which I would really like to contribute to.
Julietta Schoenmann (UK) – Joint Coordinator

Julietta Schoenmann has been a language teacher and teacher trainer for nearly thirty years, working in state and language schools in China, Eritrea, Turkey, the Czech Republic and Slovakia. She has been training teachers and trainers in countries as diverse as Bangladesh, Serbia, Thailand and Libya and is currently working as Learning and Materials Development Adviser for the Teacher Development Programme in Nigeria (www.tdpnigeria.org). Her educational interests include teacher development in low resourced environments and promoting learner engagement in the classroom. Email: [email protected]
Linda Ruas (UK) – Publications Coordinator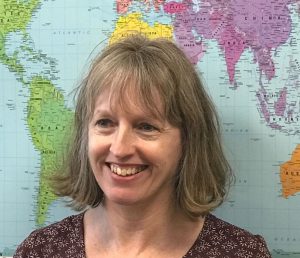 Linda has been teaching and training teachers for many years, in Brazil, Japan and now back home in London. Recently she's worked on short teaching and training projects in São Tomé and Príncipe and in the refugee camp in Calais. She now teaches ESOL and CELTA at Greenwich Community College, London, and, in her spare time, runs the Easier English wiki New Internationalist. Contact: [email protected]
Rose Aylett (UK) Materials/Publications Co-ordinator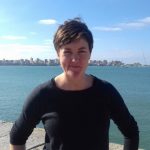 Rose Aylett is a freelance teacher, trainer and Celta tutor, based in Liverpool, UK. She has been working in ELT for over twelve years, predominantly across North Africa and the Middle East and is currently working towards an MA in Professional Development in Language Education. Her areas of interest include materials-light teaching, creativity in teacher education and the integration of PARSNIP issues in the classroom. In 2017 she set up 'Pop-up Teacher Training' and now delivers training at conferences and teacher development events worldwide. Find out more about her work via her website: www.pop-uptrainer.com. Email: [email protected]
Julie Pratten (UK / Turkey) Joint Events Coordinator

After three decades teaching general, BE and EAP in 25 countries, I started to think about what I'd like to leave behind as my legacy in ELT. Last year I started to write the course book 'Good Business English', which focuses on ethical and sustainable business. In October I set up a small school in Domiz camp, near Dohuk in Iraq. After raising some start-up funds via crowdfunding, I decided to establish a non-profit organisation and Heart ELT was born. The aim of Heart ELT is to publish crowdsourced resources to raise funds to support teaching refugee children. I joined the GISIG this year and hope to increase its membership via joint events with other active SIGs, such as BESIG. As the incoming joint events coordinator I hope to get to know you all and I impact the GISIG by raising awareness of global issues in other mainstream groups.
Leonor Marin (Peru) Joint Events Coordinator

Hello, My name is Leonor Marin , from Peru ( yes Machupicchu is what you must have heard the most ..) English/Spanish Teacher and Trainer, IATEFL-PERU President and loving what we do, teaching, sharing and learning. I am Global Issues SIG Coordinator in my country, and I can't be prouder of belonging to GIobal  Issues SIG IATEFL. One more thing … I  love coffee!

Stella Smyth (UK) Newsletter Editor
Stella Smyth  MA TESOL, RSA Dip Ed, , MA Shakespeare and Education, MA Creative Leadership/Management Studies
Stella has worked as a materials writer, teacher trainer, consultant and academic manager in schools and universities in Ireland, the UK, China, Japan, India, Chile, Bhutan, Romania and Sri Lanka. She is currently employed as a teaching fellow in the School of Languages Linguistics and Film Studies at Queen Mary University London, where she designs and delivers ESP, EAP, and |Literature courses to home and international students.  Email: [email protected]

M. Iqbal (Pakistan) – Discussion List Moderator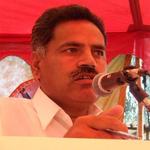 Iqbal grew up in a small village in the Punjab. He has been writing poetry since his school days in English as well as several other languages. His children"s poems and songs have been published in a variety of international teaching newsletters. He teaches English, Life Skills and Social Entrepreneurship for Young People in a vocational institute working for poverty alleviation and rehabilitation of the poor in Narowal, Pakistan. He presents at national and international conferences. He is the founder of the Rural English Learners and Teachers Group in the Punjab, Pakistan. Email: [email protected]
Dragana Stegic – Issues Month Coordinator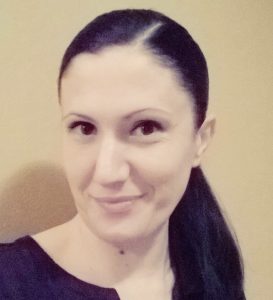 Dragana was born and raised in Bosnia and Herzegovina and have been living in Slovenia for the past 12 years. As a language teacher she taught a wide range of learners, from toddlers to adults. She also teaches Croatian and Serbian. Her main fields of interest are critical thinking and global issues as well as how to incorporate them into language teaching and learning. Having experienced war firsthand she was always passionate about spreading tolerance and understanding. Through IATEFL Slovenia she managed to initiate a project which involves enhancing cooperation between the TAs in the Balkan region (Slovenia, Croatia, Bosnia, Serbia, Montenegro, Kosovo, Albania and Macedonia) which helps teachers look past the borders and imaginary boundaries.
Bill Templer (Bulgaria) - Discussion List Animator
Bill Templer is a Chicago-born educator with research interests in English as a lingua franca, critical pedagogy, minority studies and social justice issues in the EFL classroom. He has taught at universities in the U.S., Ireland, Germany, Iran, Israel, Bulgaria, Nepal, Thailand, Laos and Malaysia. Bill is active on the Editorial Board of the Journal for Critical Education Policy Studies, and within BETA in Bulgaria. He is also a widely published translator from German, especially in the field of Jewish history and culture, and is based as an independent researcher in eastern Bulgaria. E-mail:

[email protected]

László Hajba (Hungary) - Online content manager
László Hajba is a freelance teacher and materials writer based in Budapest, Hungary. Besides being a teacher of English and Hungarian as a foreign language he is also interested in using ICT, video games and other digital technologies in education, particularly tablets and smartphones. Contact:

[email protected]

Gergő Fekete (Hungary) - Social Media Coordinator
My name is Gergő Fekete and I am happy to be joining the Global Issues SIG committee. I hold a B.A. in English and German Studies and I'm currently pursuing a Masters in English and German language teaching in Budapest. Ever since Margit acquainted me with the SIG, I've been on the lookout for various ways of bringing Global Issues into the English class. Outside the classroom, I like swimming and exploring new places, and my latest hobby seems to be the pursuit of finding time for them.  I'm excited about making a contribution to the SIG.
Advisory Committee
Margit Szesztay (Hungary)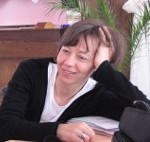 Margit Szesztay is an EFL teacher and teacher trainer working at ELTE University in Budapest and current vice-president of IATEFL. She has been involved in many teacher training workshops and seminars both in Hungary and abroad. Her main areas of interest include community building, the teacher as educator, group dynamics, creativity in language teaching, and language development for non-native speaker teachers.
Wolfgang Ridder (Germany)


Wolfgang Ridder was, until his retirement, the Director of Studies in the Foreign Languages Department of the Volkshochschule Bielefeld, Germany. He has been a member of IATEFL for 30 years and in this time served in various roles within it, including acting as Coordinator of two different special interest groups. He trained as a teacher in the Russian, Polish and English languages. Since April 2011 he is the Vice-Chairperson of English Language Teachers Association – Ostwestfalen-Lippe (ELTA-OWL) in Germany and a freelance teacher of EFL/ESL.
Dennis Newson (Germany)


Dennis Newson began teaching EFL in Ghana in 1961, and subsequently taught in Sierre Leone, London, Qatar (Arabian Gulf), Norway and finally in the University of Osnabrueck, North Germany. He has taught in secondary & middle schools, a teacher training college, a technical and an arts university. Since official retirement he worked for short periods as a trainer/adviser in Kosovo and Sarajevo.