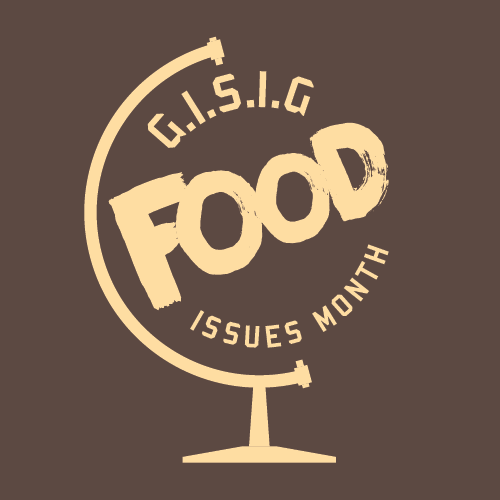 OCTOBER 2013 is FOOD ISSUES MONTH with the GI SIG!
There are few things as universal to the human condition as food. What we eat, when we eat, how we prepare it are central to our existence. Food vocabulary is something language teachers do on a regular basis. But what about other global issues relating to food?
Starting October 1, the Global Issues SIG is going to try something completely new. Instead of having a one or two-day conference we are holding a month long online event. We will be inviting teachers, teacher trainers and writers in our field to contribute their ideas on how we can teach "food" with a conscience. Here are the kinds of issues we would like to know about.
Hunger and food scarcity
Food safety and food regulation
Food advertising and labels
Meat
Genetically modified (GM) foods
Diets and food lifestyle choices
Obesity and eating disorders
Sustainable agriculture
Food and labour issues
We'll be inviting teachers and classes around the world to share their ideas, lesson plans, resources and creativity for a food lesson with a difference.
This event will be run via our website and a special dedicated Facebook page. Please check back with us regularly for more news and updates.