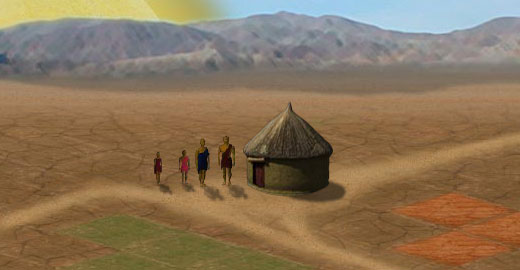 More than a game – socially conscious simulations and role plays for the language teacher
Harrogate UK, 1 April 2014
The Global Issues SIG PCE in 2014 takes as its focus the area of 'games' as a means to practice English while raising awareness about social issues.
We have three great sessions by award-winning authors lined up for this exciting event.
Dr Luke Prodromou: From role play to real action – Critical Pedagogy in Hard Times.
Luke will be exploring the notion of critical pedagogy in the past, present and future of ELT and how drama has played a key role in transforming practice inside the classroom and moving towards change outside of the classroom.
Lindsay Clandfield – Starpower – A trading simulation game
Since its creation in 1969, StarPower has been one of the most popular trading simulation games in education. By conservative estimates, three million people have played it. It provokes participants to rethink their assumptions about the use and abuse of power. In this session we will play a game of Starpower and then discuss its potential in language classes.
Kyle Mawer – Third World Farmer and other global issues video games
Kyle will show various new video game simulations that have emerged that directly address global issues. All available free online, these games can be exploited as a language resource as well as a powerful awareness-raising tool.
We will also be holding a special session report on Global Issues Food Month, our month-long online event in October 2013. During this month the GI SIG invited teachers around the world to contribute lesson ideas, activities and plans on how to teach food with a global issues angle. At the PCE we will recap some of the best activities and resources to emerge from this event, as well as decide on the 2014 theme