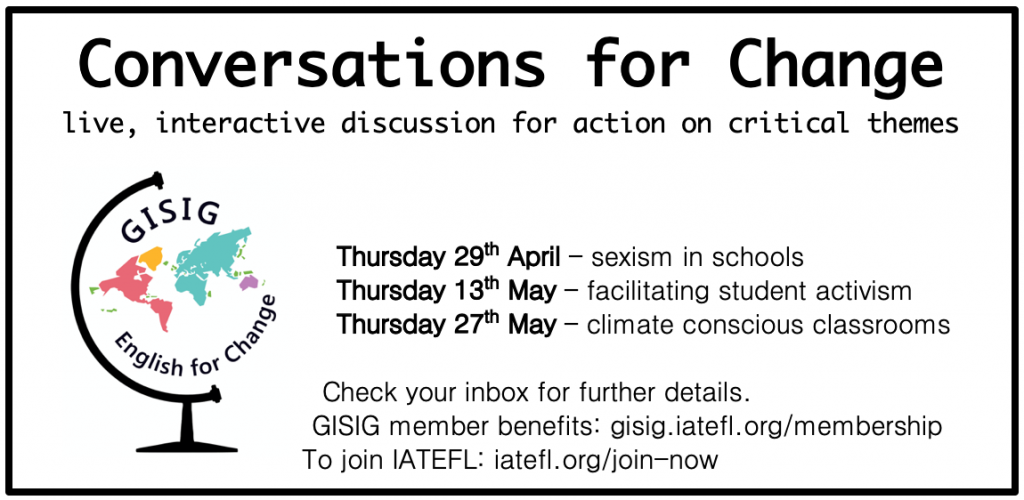 Following the success of our two 2020 publications, Creating Change – Global Issues in ELT in Africa and Creating Global Change, in 2021 we continued the conversation for change, but this time live, interactive and collectively, online.
Throughout 2021, GISIG members were invited to join us for lively, action-focused hour-long discussions on a range of critical and timely themes. Each facilitated conversation took place on Zoom, and was guided by thought-provoking questions on the following topics:
SERIES I
29th April – Sexism in schools
13th May – Facilitating student activism
27th May – Climate conscious classrooms
SERIES II
9th October – COP26 and climate action in your classroom
30th October – Representations of social class in ELT
20th November – Freedom of speech and how to disagree well
Participating members brought along their own challenges, questions and ideas for positive action.