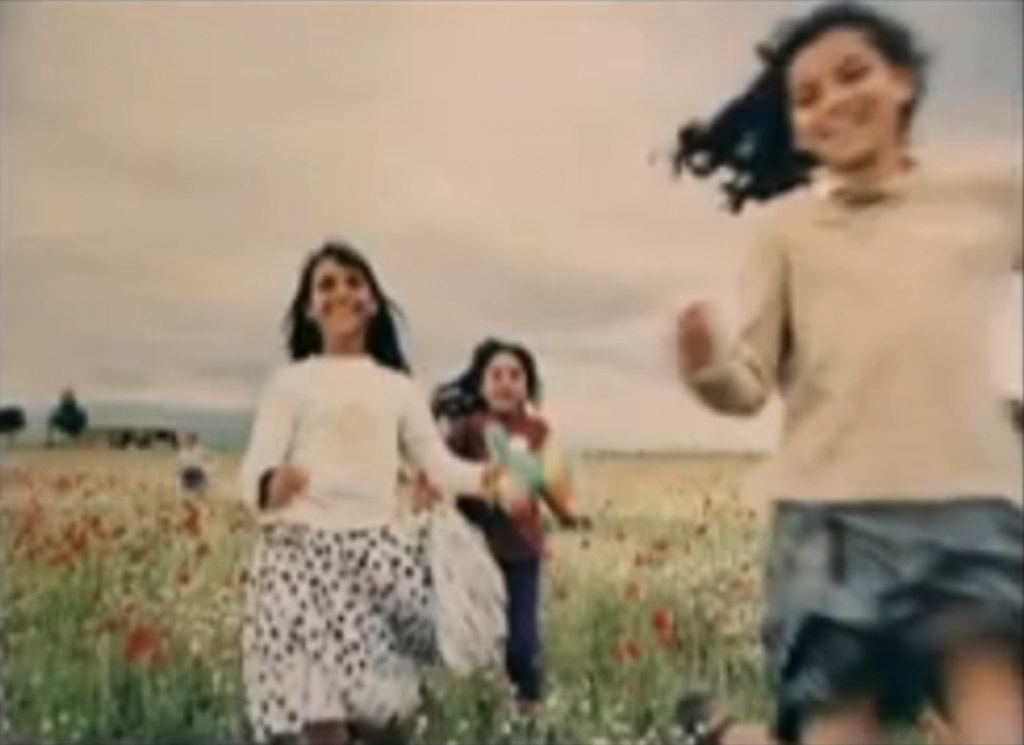 Classroom activities
Here you'll find some practical ideas for working with the clip. Choose the ones that suit your teaching aims, particular group of learners, your teaching style, and then plan your own lesson.
PRE-VIEWING ACTIVITIES
'Identity Flower'
Start by writing the following question on the board:
Who am I?
Ask your students to put down as many answers as they can think of. You can demonstrate by giving answers yourself, or eliciting from your students. E.g. a mother, a student, a daughter, Spanish, a boy, a teenager, a good cook, a football player, a lover of poetry, a rock music fan, etc.  
Next, ask your students to create an 'Identity Flower'. They draw a flower with five petals and a middle. Then they choose the six most important words/phrases from their list and write them into their flower. The most important word/phrase goes in the middle. When ready, they show each other their flowers explaining their choices. They can do this in groups, or mingling around as a whole-class activity.
Note: I first learnt a version of this activity from Csilla Hős during a workshop on identity and perception.
'Meet Five Women'
Tell your students that they will watch a clip about five women. Show them the pictures below and ask them the following questions:
Where are they from?
What do they do for a living?
What do they have in common?
'Key Word Priming'
Put the following on the board:
'feel humiliated'
Check that your students know what it means. Then ask them to recall an incident when they felt humiliated.
What was the situation?
Who were the people involved?
What happened exactly?
Why did they feel humiliated?
Did anyone stand up for them?
Next, ask if anyone is ready to share their stories. Alternatively,  brainstorm reasons / situations when you can feel humiliated.
POST-VIEWING ACTIVITIES
 'Reflective Writing'
Give your students a few minutes to write a comment about what they have just seen. You can provide some structure for this by asking them to complete any three of the sentences below:
I found out that …
The five women are raising awareness of …..
I was surprised that ….
In my city …
I believe that ….
It would be good if ….
'Reflect & Share'
Ask your students to think about the following quotation:
"Beware, so long as you live, of judging men by their outward appearance."  (Jean de la Fontaine)
Ask them to relate the quote to their own lives. Do any stories / personal experiences come to mind? Give them some time to reflect, and then ask them to share in pairs or small groups. Then invite one or two students to share their stories with the whole class.
'Follow-up Viewing'
Give out the following text to your students, ask them to read it and figure out the missing word. Alternatively, read out the text pausing at the 'D' word.
"When I was in the University my teachers were very surprised when I introduced myself: 'I`m a Roma girl', and they just said, maybe, yes, but why is it relevant? Because for me it's very important, I'm a Roma girl and I am here in the university, even it's more important if I am the only one to show to the others, this is what I can do and I am not d_________, and I don't need d_________ treatment. Because I can also learn what they can!"
Then listen to the interview with Veronika.