How does our work in ELT relate to wider social and economic issues? What does it mean to be a language teacher with a critical perspective in our digital age? Let's discuss these issues together at this free virtual event open to all!
October 20, 2013
UTC 9:00
Watch the recording here: https://iatefl.adobeconnect.com/p4mnb7uks94
About the presenter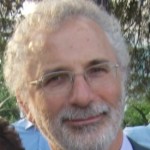 Luke Prodromou is a teacher, teacher-trainer and materials writer. He has been a speaker at many international conferences. Luke graduated from Bristol University in English and has an MA in Shakespeare Studies (Birmingham University) a Diploma in TEFL (Leeds University) and a Ph.D (Nottingham University). He has conducted teacher training courses for the British Council, Pilgrims (Canterbury) NILE (Norwich) the University of Edinburgh, ESADE (Barcelona), LEND (Italy) et al. He is the author of numerous textbooks – Flash on being the latest. He is also the co-author of Dealing with Difficulties (with Lindsay Clandfield), Mixed Abiilty Classes (Macmillan) and English as a Lingua Franca. He is an item-writer for the Greek State Language Examinations. He is one half of the Dave'n'Luke English Language Theatre group and a founder member of the Disabled Access-Friendly campaign. He also gives dramatized talks on Shakespeare and Dickens, their life, work and relevance to modern issues (education, gender equality etc).