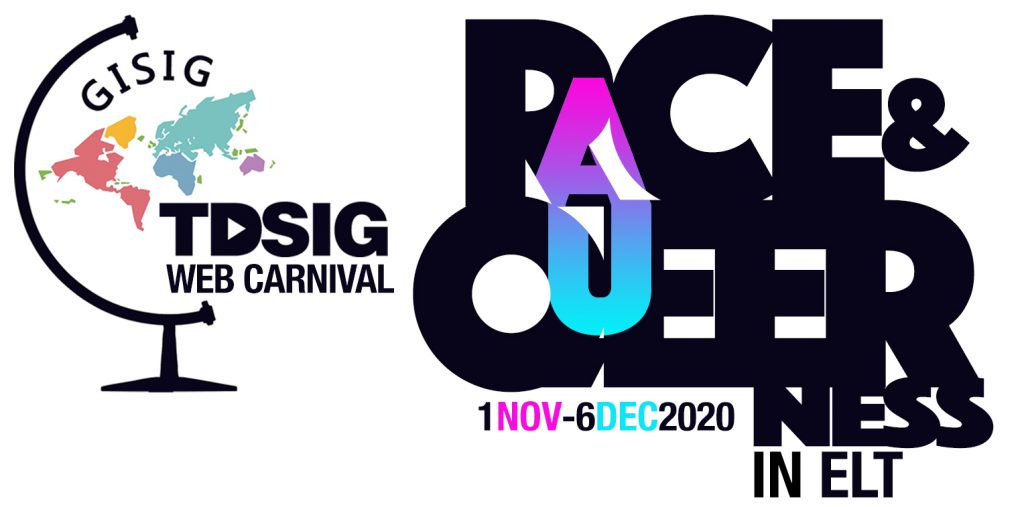 As 2020 drew to a close, GISIG was proud to team up with the IATEFL Teacher Development SIG (TDSIG) for a fabulous two-day online Web Carnival, focusing on the themes of 'race and queerness in ELT'.
Using our platforms to put race and queerness at the centre of the discussion, we aimed to bring together and amplify the voices of ELT folx who identify as black, indigenous, people of colour, and/or LGBTQIA and allies who support us/them.
The event raised over £400 for IATEFL and a participant-chosen charity (Casa Um – a shelter in São Paulo for LGBTQIA+ youth).
You can find more information about the event here.