This year the IATEFL Global Issues SIG is 25 years old! To celebrate all the SIG has achieved over the years, and in anticipation of the next 25, on Saturday, 27 June we hosted an interactive online get together on Zoom. Attendees from all over the world joined GISIG's new Joint Coordinator, Rose Aylett for a panel discussion with special guests Alan Maley (Global Issues SIG founder), Margit Szesztay and Chris Sowton (past GISIG Coordinators) on the importance of global issues in ELT in the past, present and future. Watch the recorded highlights to find out which global issues our expert panellists think will define ELT in the coming months and years, and how you can act to address these with your students. The event also featured a live Q&A and break-out discussions.
SPECIAL GUESTS
Alan Maley (GISIG Founder, 1995)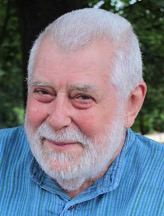 Alan's involvement with English Language Teaching began with The British Council in 1962, where he worked for 26 years, followed by senior posts at the Bell Educational Trust, the Department of English at the National University of Singapore and the Institute for English Language Education, Assumption University, Bangkok. Since 2004, he has held a number of visiting professorial posts at Leeds Metropolitan, Nottingham, Durham, Malaysia (UKM Kuala Lumpur), Vietnam (OU-HCMC) and Germany (Universitat Augsburg). He has published extensively and was series editor for the Oxford Resource Books for Teachers for over 20 years and remains active as an author and speaker at national and international conferences. He was a co-founder of The Extensive Reading Foundation, and of The C group: Creativity for Change in Language Education. He is a past-President of IATEFL, and was given the ELTons Lifetime Achievement Award in 2012.
Margit Szesztay (GISIG Coordinator 2012-2016)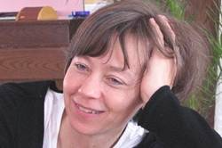 Margit has been involved in teacher education for the past 30 years. Her professional interests include: learning through discussion, creativity in ELT, the teacher as facilitator, global issues, and building professional communities. What she is really passionate about is group creativity. Harmonizing energies and tapping into the group's potential. Human beings need to be creative, critical, compassionate together. This way we can balance personal ambition with doing things for the common good.
Chris Sowton (GISIG Joint Coordinator 2018-2019)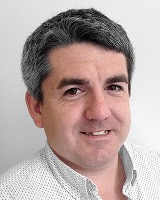 Chris is an International Education Consultant, specialising in English Language Teaching, who has worked on many education and language projects in the global South for organisations including the British Council, Cambridge University Press and a wide range of NGOs. His experience has been wide and varied, including such conflict and post-conflict states as Nepal, Nigeria, Lebanon, Jordan and Somaliland. He has more than 20 ELT publications, and his new book Teaching in Challenging Circumstances published by CUP comes out in 2021. Please visit www.chrissowton.com for more info.
Rose Aylett (GISIG Joint Coordinator, 2020- )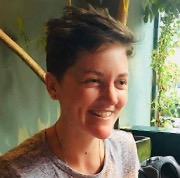 Rose is a freelance teacher, trainer and CELTA main course tutor, based in Liverpool, UK. She has been working in ELT for over 15 years, predominantly in Europe, the Middle East and North Africa – over recent years, running CELTA courses for centres in the UK, Italy and Bahrain. For her MA thesis, completed this May, she designed and delivered a course to develop English teachers' critical literacy and awareness of critical pedagogy. She is a frequent international conference speaker, and is currently editing GISIG's brand new e-zine, FUTURITY and the soon-to-be released Global Issues Podcast.