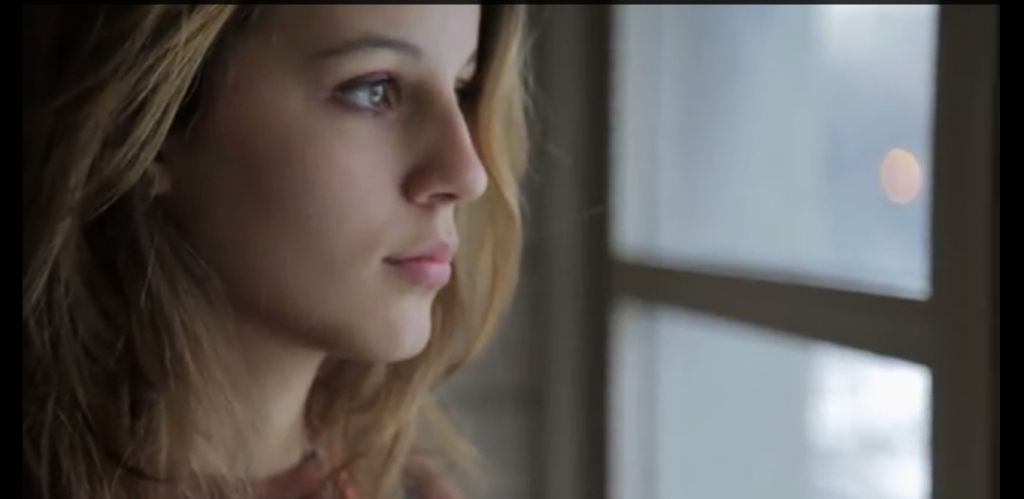 Classroom activities
Here you'll find some practical ideas for working with the clip. Choose the ones that suit your teaching aims, particular group of learners, your teaching style, and then plan your own lesson.
PRE-VIEWING ACTIVITIES
'Why go to school?'
Ask your students to complete the sentence below in as many ways as they can. Give them a minute and ask them to work individually.
I go to school to … 
Then ask for volunteers to read out their sentences. Finally, vote on the funniest / most interesting / most creative sentence.
'Predictions'
Show the picture of Julia, and tell your students that they will listen to a  teenager talk about school and education.  Ask them to write down 3 questions they would like to get answers to from Julia.
'How many words?'
Read out the following sentences taken from the text in a quick pace. Ask students to listen carefully to each one and write down how many words it contains. After reading out all four sentences check the answers. Get them to repeat the sentences slowly, counting the words with their fingers, and then quickly as part of natural speech.
 How're you going to fit it all in your day?
 They've been up all night.
 Tell me everything that's going on right now.
 Education should teach you how to speak and think for yourself.
Note: When students listen to Julia,  these sentences will 'stand out' and ring familiar.
POST-VIEWING ACTIVITIES
'Odd-One-Out'
Read /Listen to the questions below and decide which one is the odd-one-out. Be ready to justify your answer.
How old is Julia?
Where did she grow up?
How old is her sister?
Are public schools killing creativity?
What do guidance counselors do?
Why do students have their head down sleeping in class?
What is mic-mac?
How does Julia learn best?
How do you learn best?
Note: There is no right answer. E.g. it could be number 3 (answer not in the text), or number 4. (yes/no question), or number 9. (is about the students in the class). This task gets learners to process the questions and works on comprehension in an indirect way.
'Spot the Difference"
Give out the text and ask students to spot the words that are different from what they listened to. Ask them to work individually first, and then pull their resources in small groups. The Group Challenge is to find all 10 differences! …  Then listen one more time and check the answers.  Here is the 'Spot the Difference' Text: Think for yourself Spot the Differences
Answers: 1/ praise – a good grade 2/ the day – exams 3/ head – day 4/ dreaming – sleeping 5/ finance – guidance 6/ music – art 7/ talented – intelligent 8/ bag – air 9/ personal – hands-on 10/ exciting – valuable
Don't Fill in the Gap
This task focuses on some key language from the clip.
From the point of view of retention and learning new language chunks, 'don't fill in the gap' activities can be very effective. They encourage learners to work with and strengthen their oral memory. By writing the words on the side, they are creating a worksheet that allows them to revise language a few days later: they just fold over the right-hand side and recall the missing words.  The initials are given to jog their memory! After the activity, listen one more time and check the answers.
You can download the worksheet from here: Think for yourself Gapped Text

'Create your Own"
Put your students into groups of 3-4. Ask them to create their own 'School Manifesto'. They can choose to make a recording, or create a poster. You can give them some guiding questions that their presentation needs to respond to, if you feel its necessary. E.g.
Who are you, where are you from, what school are you attending? (If the recording will be made public.)
What do you think of your school?
What engages you the most?
What changes would you like to see?
How do you learn best?