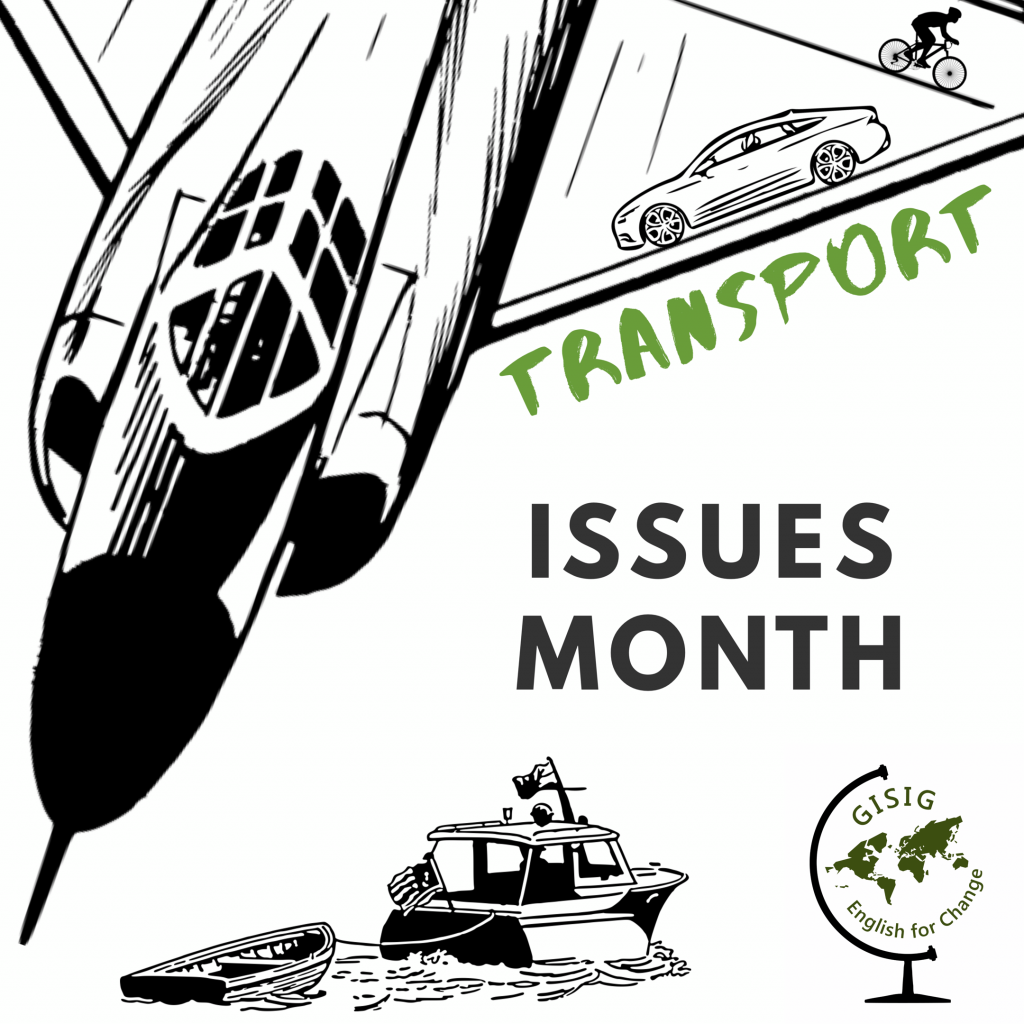 This October we are focusing on the issues around transportation. We chose this topic for several reasons:
it is a core part of most course books so related global issues can be easily integrated into the curriculum
it can be approached in many different countries and contexts, from the poorest villages of Africa to the flourishing mega-cities of Western-Europe
it is part of our lives and includes lots of topic areas where our students can actually make a difference as consumers and global citizens
it is intrinsically linked to the climate crisis and the climate movements of 2019
it is a specific yet diverse topic with lots of opportunities for teachers to embrace global issues in the classroom while also teaching relevant vocabulary to their students
How to contribute
Contributing is super easy:
Tweet relevant materials with the hashtag #issuesmonth
Send us materials directly via our Facebook Page
You can also use the comment section down below on this page to send us relevant links to resources you find useful
Alternatively, you can e-mail us with materials you would like to share with the community and we can upload them to this website for everyone to use. Sharing is Caring!
We look forward to all the wonderful materials you are going to share with the world!
Here are some of the issues you could address, but we are sure there are a lot more.
Lots of Love,
The GISIG Committee