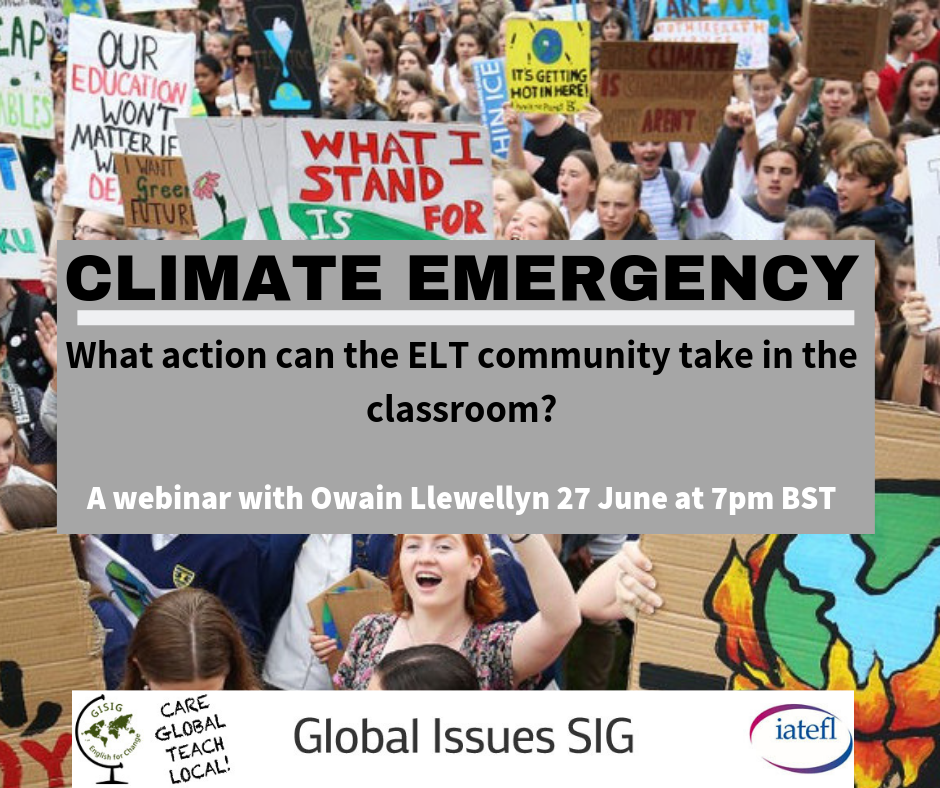 Do you wish your lessons could become part of the international dialogue on the need to act on the climate emergency and other issues of environmental justice, while offering an excellent language learning experience that motivates students? If so this is the webinar for you.
All too often courses and coursebooks are ecologically illiterate, and learners gain little interest in the topic, making teachers reluctant to approach it for fear students will lose motivation.
The Climate Emergency and environmental justice can be highly motivating topics for learners, and are the ideal context for a great language learning experience.
Once we recognise this, we can make these topics the high point of any course we teach.
Join us in this webinar as we explore ways to make these dialogues the ones your students want to have in class and share ideas on how to approach the topics, how to design materials and how to dovetail content and language development opportunities.
The ELT community can have a massive impact on the global dialogue on climate change and environmental justice. The time is now. Let's lead the way!
Owain Llewellyn is a teacher, ELT manager, DELTA tutor, EdTech enthusiast and environmentalist. Environmental activism is a thread that has run throughout Owain's life. Once upon a time this manifested itself in occupying oil company offices or hanging banners from the roofs of petrol stations. Now Owain reaches hundreds of teachers and students raising the profile of environmental awareness as a topic in the ELT classroom in his teaching and teacher development blog https:eltsustainable.com