You can discuss this event in the comments below.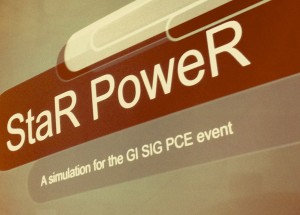 Starpower – a trading simulation game
Since its creation in 1969, StarPower has been one of the most popular trading simulation games in education. By conservative estimates, three million people have played it. It provokes participants to rethink their assumptions about the use and abuse of power and creates a memorable impression. In this session we will play a game of Starpower and then discuss its potential in language classes.