You can discuss this event in the comments below.
Watch the recordingDownload the PPT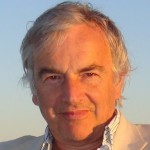 The use of English by non-native speakers to highlight global issues is increasing, often involving the clever use of social media. Should English teachers focus more on this wider use of English and pay less attention to native speaker socio-cultural aspects of the language? This talk looked at the arguments for and against and provided some practical classroom suggestions.
For many non-native speaker teachers of English, a challenging aspect of their work is to provide their students with up-to-date socio-cultural information about English-speaking regions of the world. I believe that, not only is it difficult for NNESTs (and some NESTs) to do this, it's also less relevant to most students than the global issues from non-English speaking parts of the world that may affect their lives more directly.
In addition, English is increasingly used to bring the attention of the wider world to local issues of global significance – the demonstrations at Taksim Gezi Park, Istanbul, for instance, and negative reactions in Brazil regarding the football World Cup Finals.
Add to this the problem of using a coursebook which can date very quickly. All over the world, teachers have to find ways to supplement the material they are using.
Bringing all these thoughts together, my contention is that English tuition can benefit enormously from regular access to social media for classroom content, and particularly when the content throws light on local issues of global importance. In addition, encouraging students to make more use of social media as part of their language development provides realistic and engaging work, inside and outside the classroom.
An alternative view would be that the socio-cultural aspects of a language provide a more realistic context for learners, and that globalization and social media are wiping out this important connection with 'real' language. I aim to address all these contrasting ideas during the talk.