You can discuss this event in the comments below.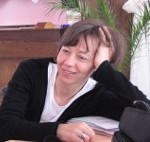 The session  focused on ways of exploiting youtube videos in the classroom. The aim was to show how clips which raise real world issues can be used to inspire, motivate, encourage reflection  and to trigger meaningful interaction. We tried out pre- and post- viewing activities which involve active exploration and critical thinking.
Take a look at our eLessons!